Add BUSD to MetaMask
First of all, if you don't have a MetaMask account here's a quick tour of your first steps:
1. Download MetaMask from their official website.
They have a browser extension that works on Chrome, Firefox, Brave and Edge, and a mobile iOS and Android app.
2. Create a wallet by following the instructions.
Once you get to the backup seed phrase, make sure to write it down on a piece of paper rather than storing it on your computer or phone.
3. Congratulations!
You've just created a MetaMask account. It should look something like this: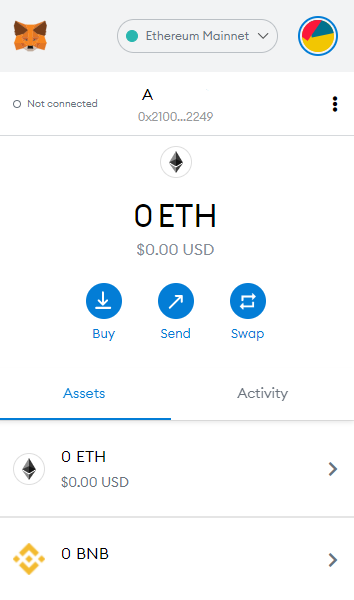 How to add the BNB Chain Network (previously Binance Smart Chain) to MetaMask

The first thing you'll need to do is change your Network to BSC Network (BNB Smart Chain); follow this link to learn how.

Then, you'll need to add BUSD token to your wallet. There are two ways you can do it: 1. Click on 'Add token' and copy-paste the BUSD token contract address: 0xe9e7CEA3DedcA5984780Bafc599bD69ADd087D56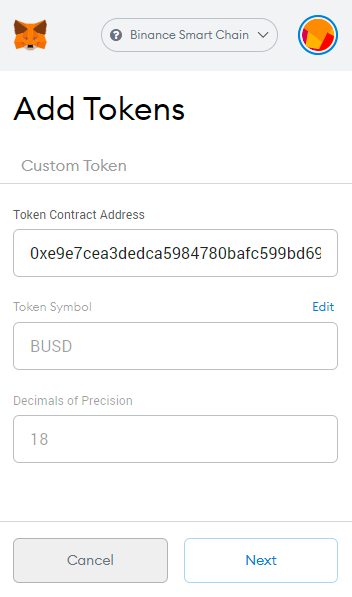 Or
2. You can go to CoinGecko and on BUSD page click on the MetaMask icon to automatically add it to your wallet.
Now that the BUSD token is visible on your MetaMask wallet you're ready to start! To participate in the NFT LAND Sale, you'll need to send the BUSD token to your MetaMask and make sure you have BNB there to cover all the necessary fees.
Here's how you can do that:

1) Buy BUSD via an exchange. The token is listed on many exchanges such as Binance, Gate.io, KuCoin, and Pancakeswap.

2) Send it to your Metamask account on the BNB Chain Network. Where it says "Address", put your address.

Check the image below to learn how to find your address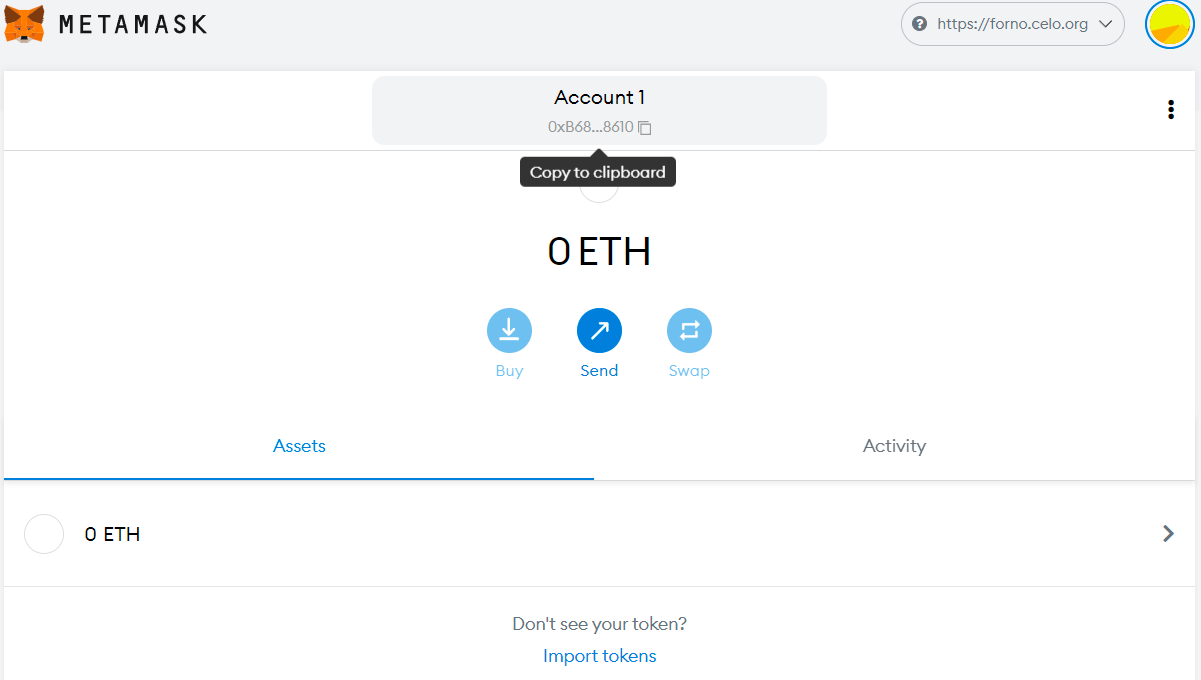 3) Send BUSD to your MetaMask
4) All Done! Now you can participate in Cryptoverse NFT LAND Sale on Polkastarter. 🚀